Tuesday, November 16, 2004
"Obi-Wan Was Wise To Hide Her From Me" What Movie? (Easy)
So I told you something fishy was up with the Empress. She can be found
here
. You go look now!
Finally I'm able to put my finger on it.
Lord Floppington confronts his father:
I won't fight you, Father.

But Lord Vader divines a secret: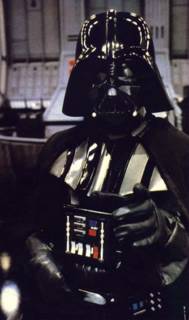 Your feelings for your friends are strong, especially for . . .

Regarding the Empress:
. . . sister. So . . . you have a twin sister!

What this means, I have no idea. But I'll probably make something up eventually.
Comments:
Post a Comment
<< Home
Contributors
Catnip
Litter Box